With all the isolation ahead with Covid19, I wanted to pick up my long neglected hobby of building things.
Initial Design
I recently purchased the shapeoko 3 XXL CNC and needed a workbench in my garage to support it.
Requirements:
Super strong and sturdy
Big enough for Shapeoko (45"W x 40-1/2"L x 16"H)
Fast to build
Enable easy cleanup and dust collection
Very level surface
I came up with this design while riding with my family to go hiking. While it would be easier to just use butt joints with pocket screws, I wanted a more integrated and stronger design.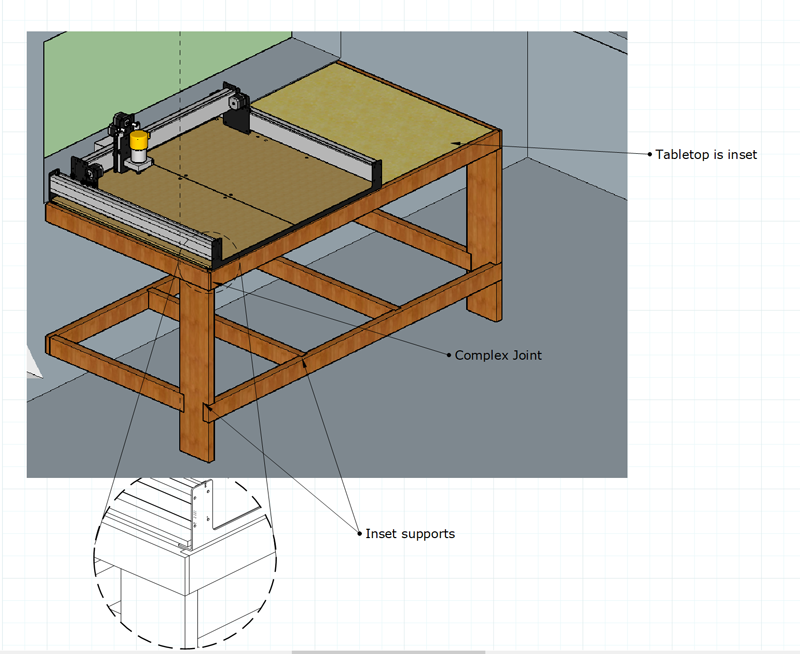 In order to organize everything, I thought through the cuts I needed to make and divided each set of boards into colors.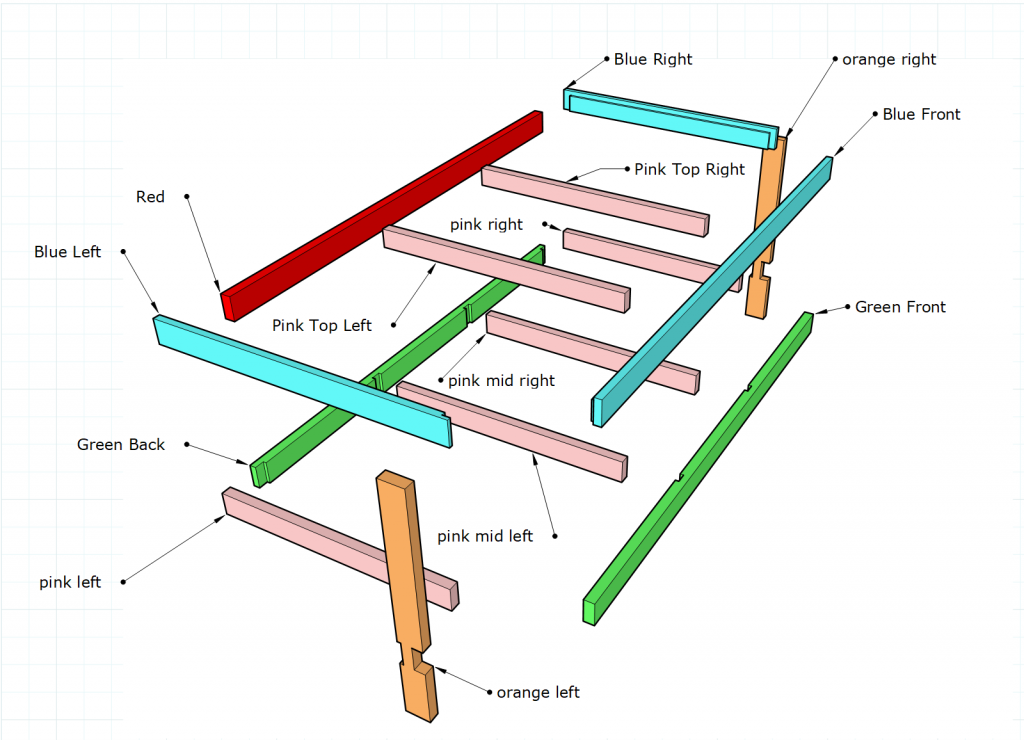 I cut the pink boards first, followed by the green and finished with the blue (top) frame last. SketchUp's outliner feature was super nice for automating all the labeling.
The most complicated cuts were the top frame.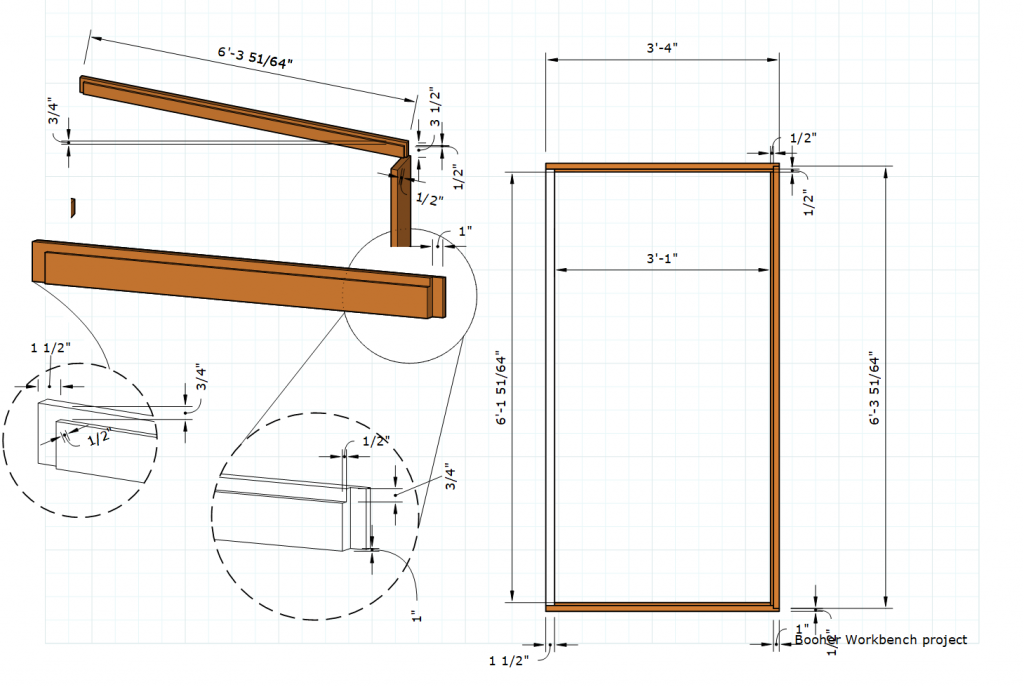 This was made a bit easier by setting up the right Dado blades, which made cutting these boards fun.
An essential part of building all of this was constantly adjusting the dimensions as the boards were not straight, the floor was not level and the wall was also not true. Critical to getting everything tight was understanding which dimensions were driving the design. For example, the orange pieces set the height and the pink pieces set the length.
Building
Since I'm still new to this, I had to think through the order of my cuts. It was super helpful to have printed plans to keep track of all the cuts.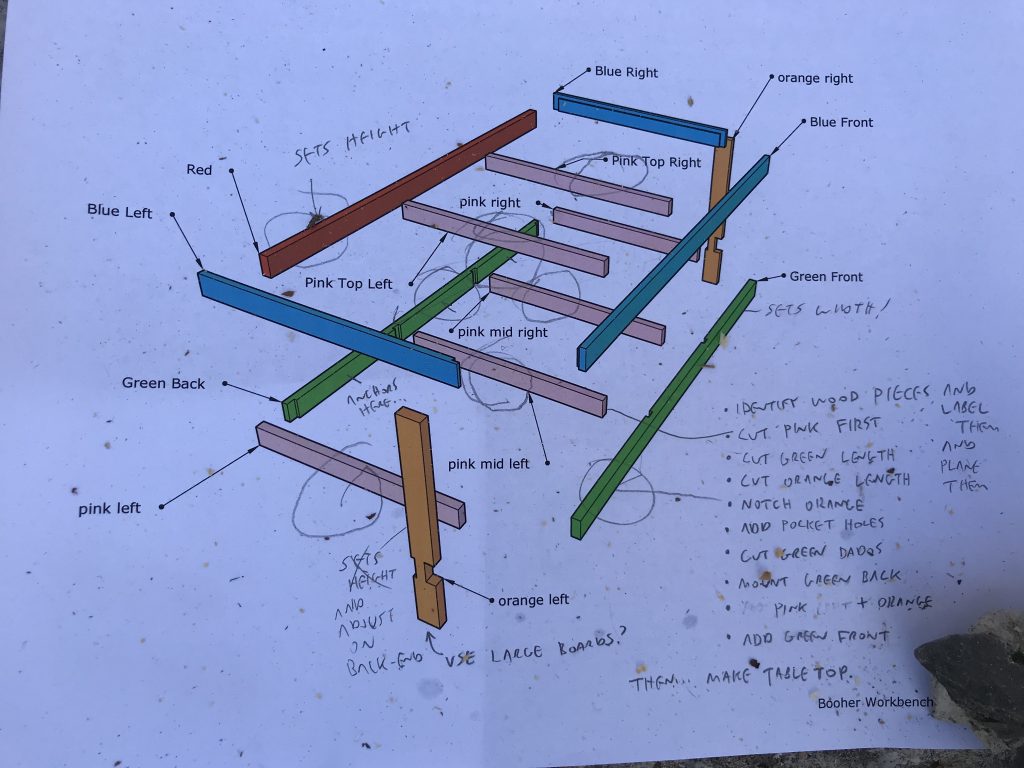 First, I planed all my 2x4s to get nice flat edges.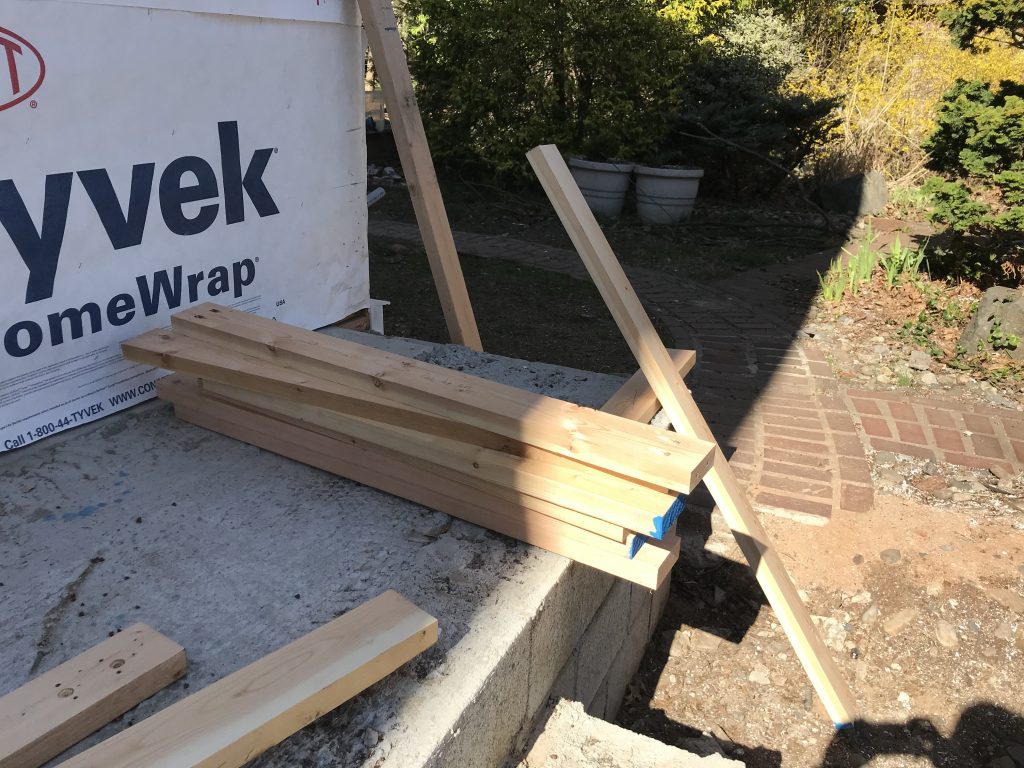 I used the dado blades on my table saw to notch out the board widths and assembled on the floor.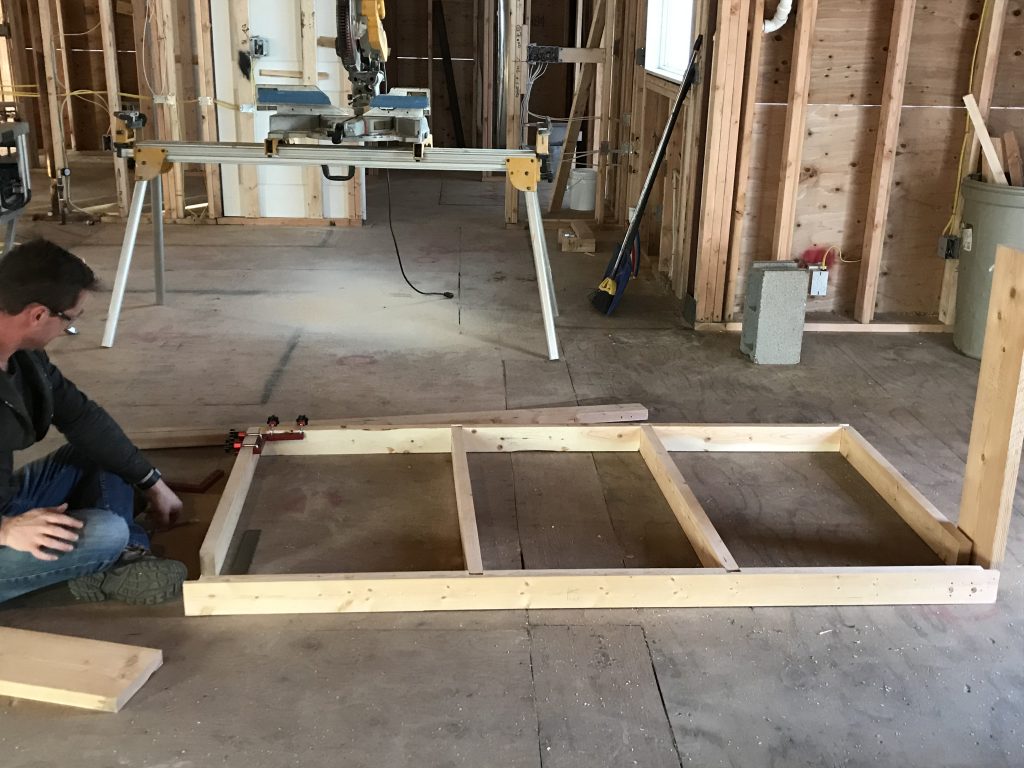 The most complicated pieces were the left and right framing pieces.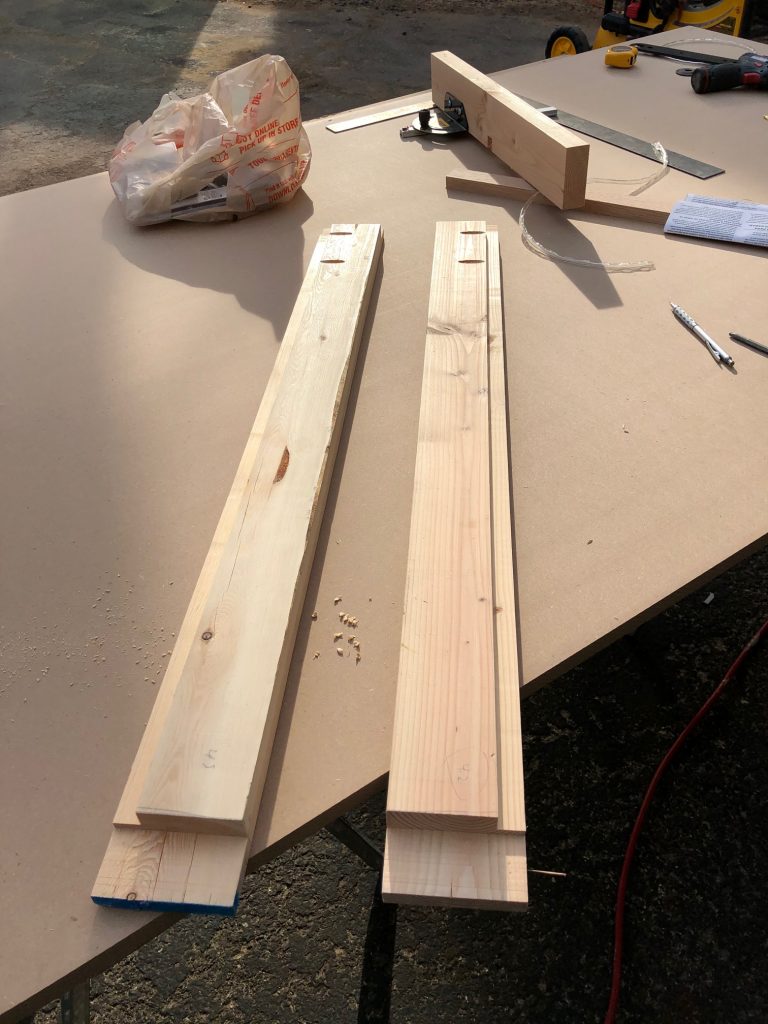 It was super cool when everything fit together, but I had to adjust the tabletop dimensions once I put the frame together. I turned my clamps into spreaders to make sure the top was level before cutting.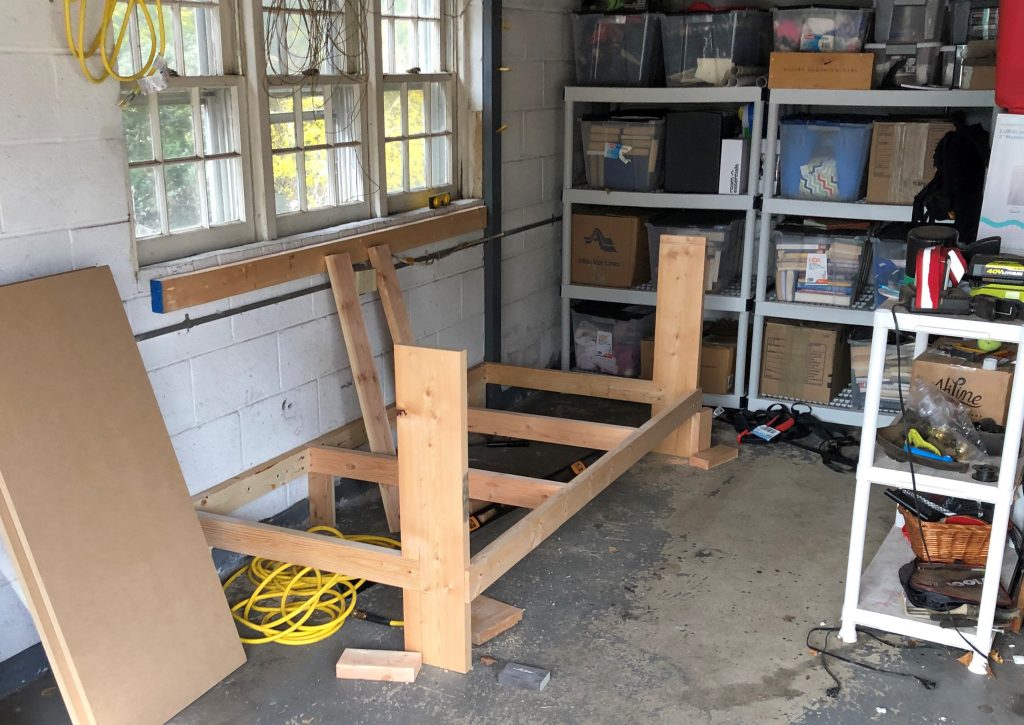 Second Project, Tool organizer
Second, we built a tool organizer.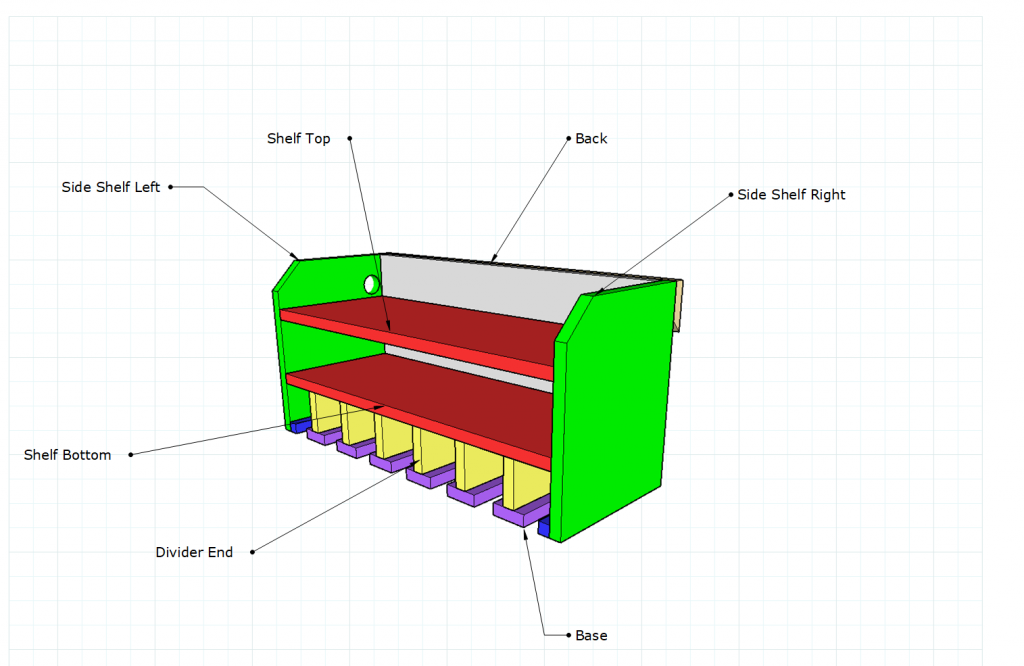 The plans are below.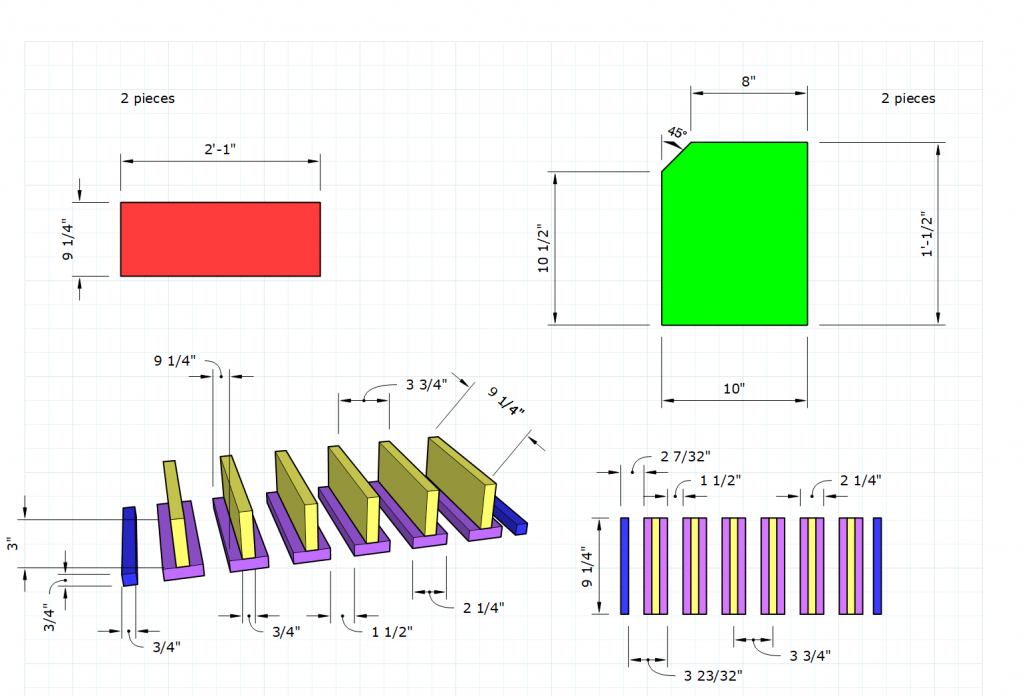 This came together pretty well.
Completed Project